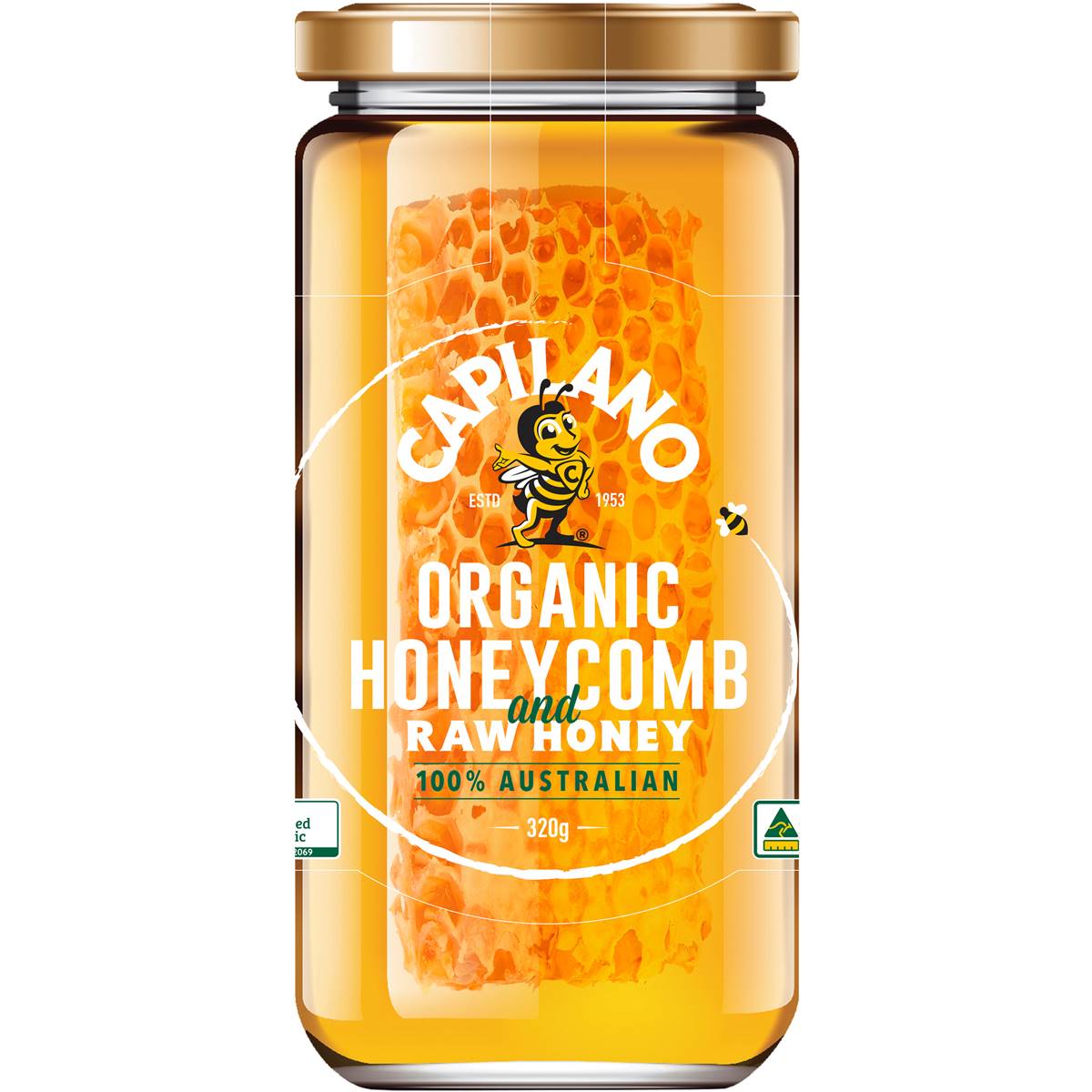 Image gallery
Each link opens a larger version of the image
Capilano Organic Raw Honey Jar With Honeycomb 320g
Product Details
Capilano's certified organic honey with organic honeycomb straight from the hive is primarily sourced from bees foraging in pristine native National Parks and State Forests. Each batch is produced to organic specifications, which includes nectar source, foraging area and bee management. This premium organic raw honey with fresh honeycomb is just as nature intended. To be certified organic we guarantee our honey is only sourced from hives verified to be located within a 5km organic foraging radius. Taste... Hive location influences this bespoke honey's flavour and, while varying by season, organic honey is typically a lightly flavoured eucalypt. For this reason, you may notice subtle changes between honey batches in colour and taste profile. Enjoy... Our organic honeycomb and raw honey as an indulgent addition to cheese and antipasto platters.
Ingredients
100% Organic Australian Honey, 100% Organic Australian Honeycomb
Nutrition Information
Nutrition
Avg Qty Per 100g
Avg Qty Per Serving
Energy
Approx. 1416kJ
Approx. 212kJ
Protein
Approx. 0.3g
Approx. 0.05g
Carbohydrate
Approx. 83.1g
Approx. 12.5g
– sugars
Approx. 82.5g
Approx. 12.4g
Sodium
Approx. 15mg
Approx. 2.3mg
Further nutritional information may be displayed on back of pack.