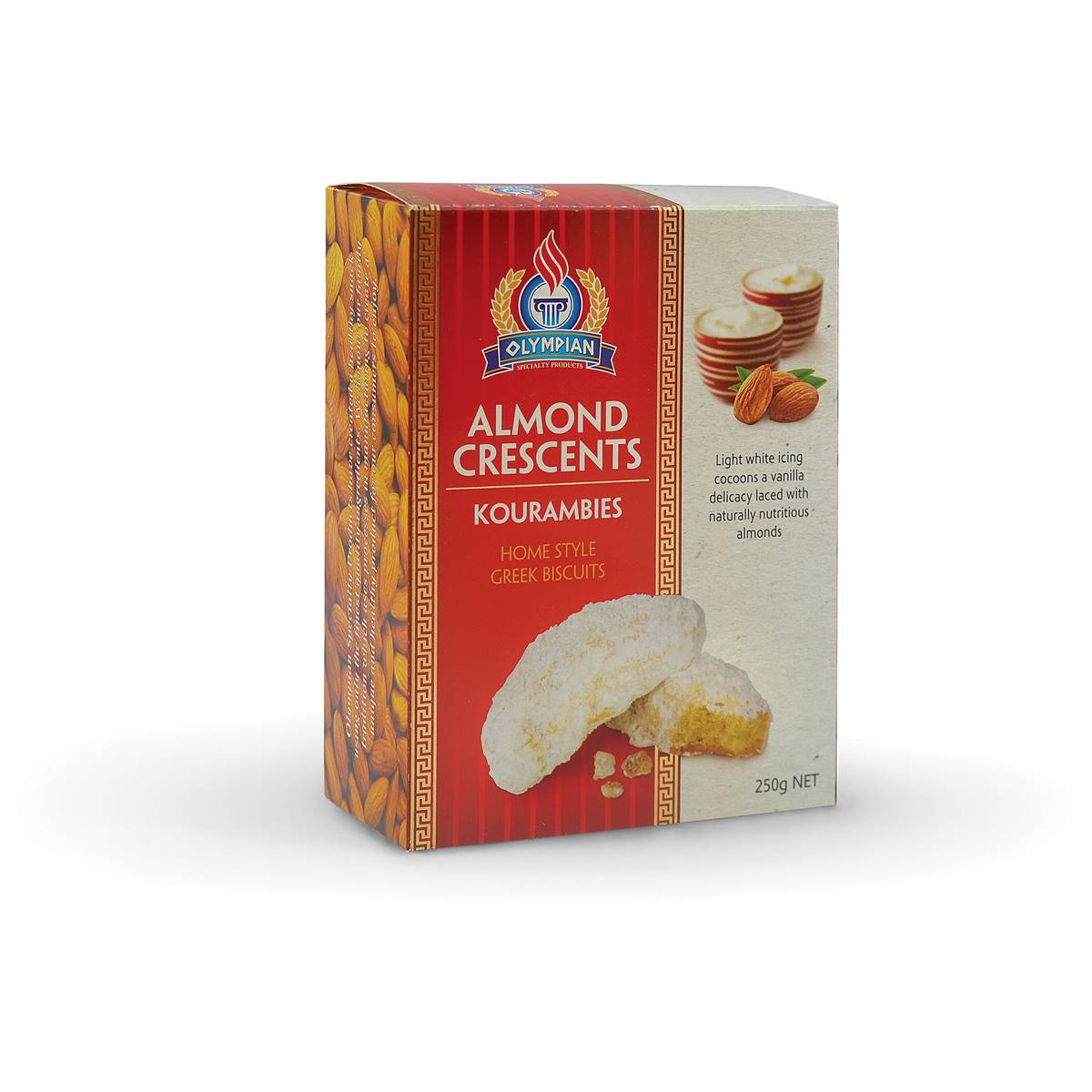 Image gallery
Each link opens a larger version of the image
Olympian Almond Crescents Kourambies Home Style Biscuits 250g
Product Details
Ingredients
Flour, Butter, Eggs, Sugar, Milk, Almonds, Vanilla Powder, Baking Powder.
Nutrition Information
Servings Per Package: 6
Serving Size: 40g
Quantity Per Serving
Quantity Per 100g / 100mL
Energy
Approx.560kJ
Approx.1960kJ
Protein
Approx.2g
Approx.7.4g
Fat, Total
Approx.6g
Approx.20.4g
– Saturated
Approx.3g
Approx.10.1g
Carbohydrate
Approx.18g
Approx.62.3g
– Sugars
Approx.9g
Approx.32.3g
Sodium
Approx.21mg
Approx.73mg
Quantities stated above are averages only. Further nutrition information may be displayed on the product label.
< means Less Than.
- means that the value is not available.