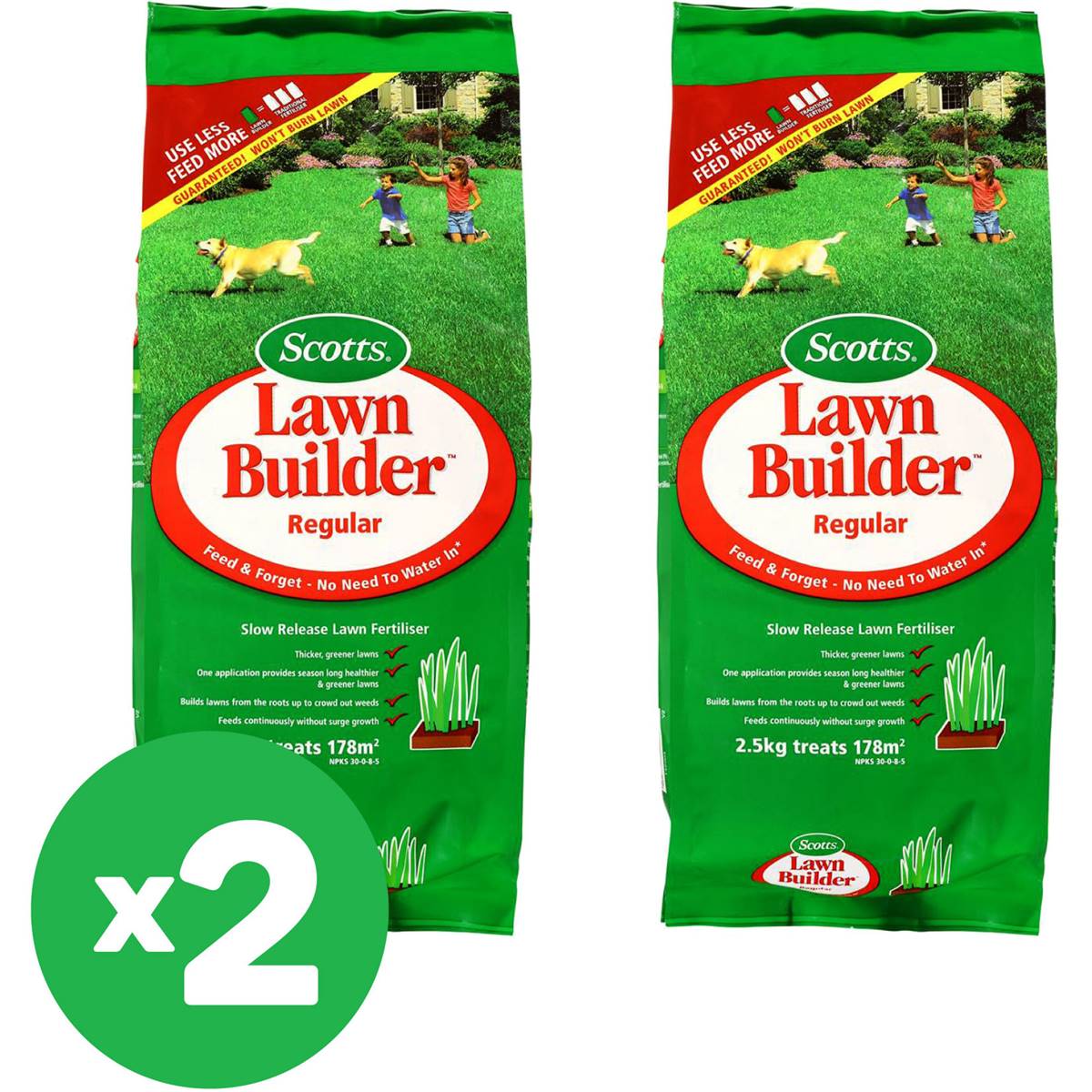 Image gallery
Each link opens a larger version of the image
Scotts Lawn Builder Premium 2.5kg X2 Bundle
Bundle Details
Professional turf managers and home gardeners around the world rely on Scotts Lawn Builder and its slow release technology to build thicker, greener lawns and recreational turf.
The Scotts Difference:
Unlike traditional fertilisers, every particle of Scotts Lawn Builder.' contains Scotts timed-release Nitrogen and Potassium, formulated to release nutrients just as your lawn needs them.
Your lawn will be greener and stay greener for up to ten weeks.
Controlled feeding eliminates waste, prevents burning and surge growth.
- Thicker, greener lawns
- One application provides season long healthier & greener lawns
- Builds lawns from the roots up to crowd out weeds
- Feeds continuously without surge growth
Please Note: This offer is available online only and may not be redeemed in store. The items pictured are intended only to be indicative of the type of bundle and may not be identical to the actual brand or products you receive depending on your location. Fresh produce may vary due to seasonal availability. Please refer to product list on this bundle detail page for an accurate description of products contained in this bundle. Props used in images are not included. For nutritional information and ingredient details, please refer to the actual product pack.