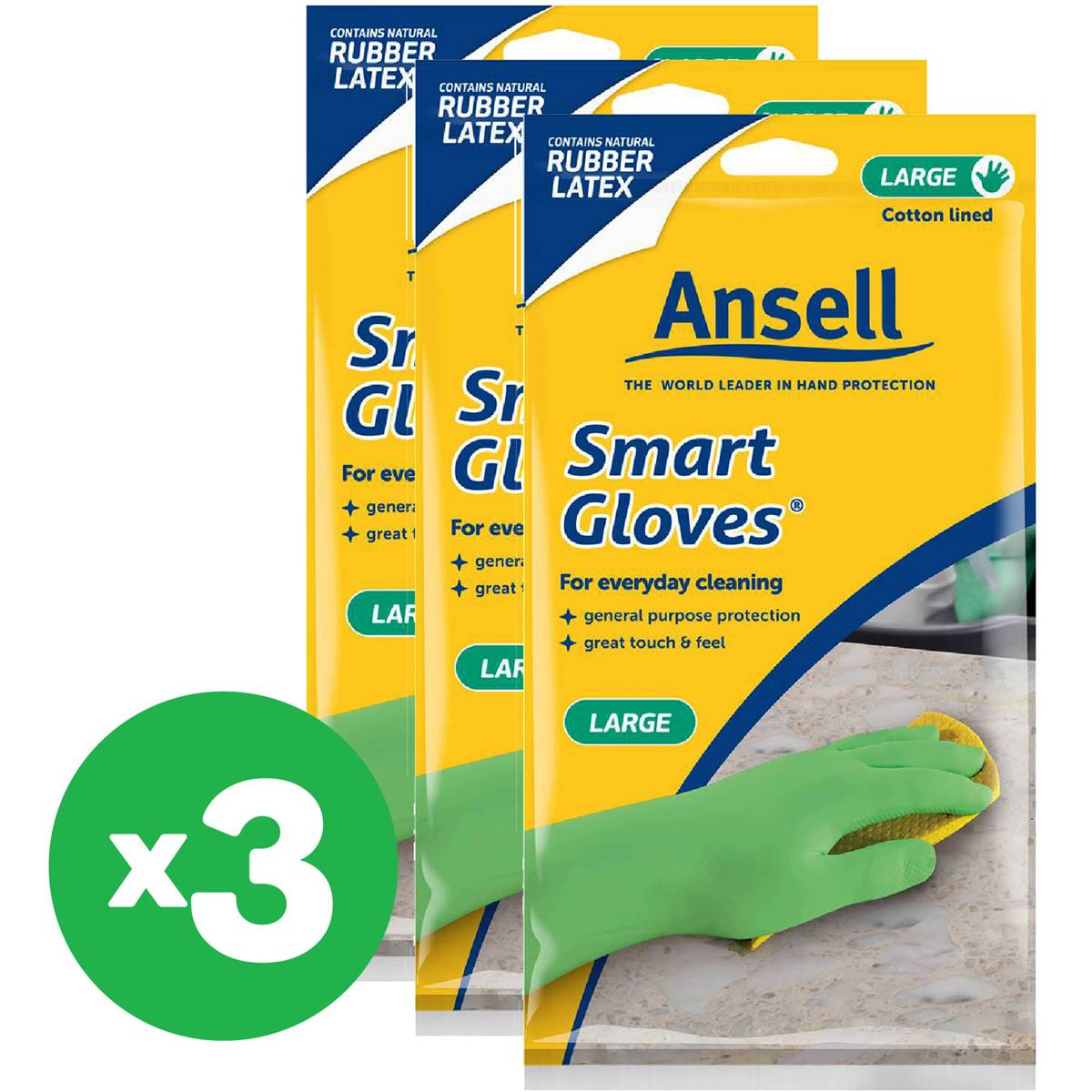 Image gallery
Each link opens a larger version of the image
Ansell Large Gloves X3 Bundle
Bundle Details
Ansell smart Gloves provide a no fuss way to protect your hands during routine household tasks such as cleaning or washing the dishes.
Have you tried?
Ansell's Dermo Plus Gloves, for highly sensitive or allergy prone skin. They're made skin friendly, for everyday jobs!
Please Note: This offer is available online only and may not be redeemed in store. The items pictured are intended only to be indicative of the type of bundle and may not be identical to the actual brand or products you receive depending on your location. Fresh produce may vary due to seasonal availability. Please refer to product list on this bundle detail page for an accurate description of products contained in this bundle. Props used in images are not included. For nutritional information and ingredient details, please refer to the actual product pack.