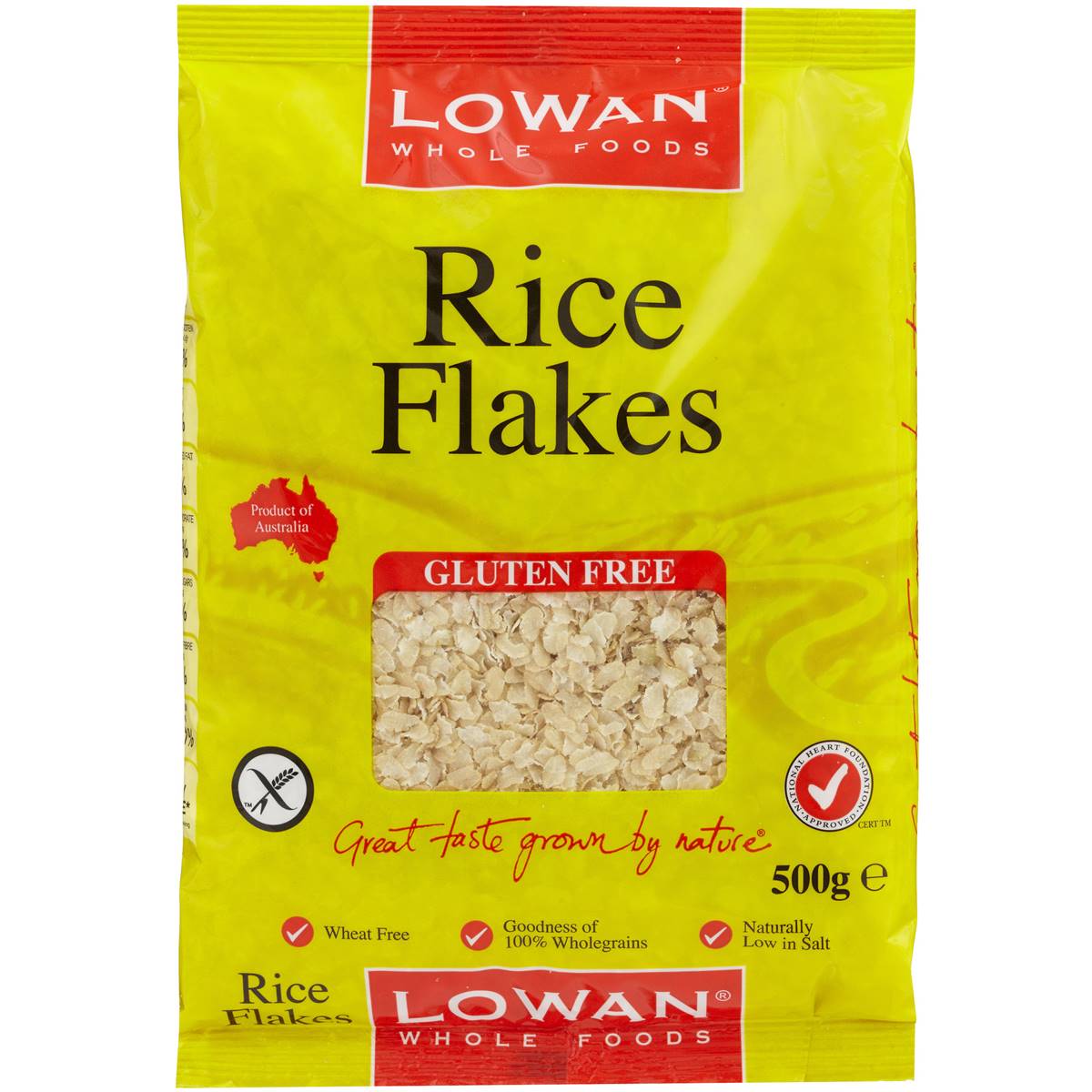 Image gallery
Each link opens a larger version of the image
Lowan Cereal Flake Whole Grain Rice 500g
Product Details
At Lowan Whole Foods we believe that great taste is grown by nature. Our wholegrain Rice Flakes are produced by steaming natural brown rice and then rolling the grain flat between two large rollers. These flakes contain all the nutrients of the original grain.
Lowan Rice Flakes are low in salt and gluten free. Gluten is a protein found in many grains including wheat, barley, oats, rye and triticale. Some people have a dietary intolerance to glute, such as Coeliac Disease. Symptoms of this disease can be reduced by avoiding all sources of gluten.
Lowan Rice Flakes is a healthier choice because it meets the strict heart foundation tick standards for saturated fats, sodium and kilojoules. It has been independently tested.
- National heart foundation approved.
Ingredients
Natural Wholegrain Brown Rice (100%).
Nutrition Information
Nutrition
Avg Qty Per 100g
Avg Qty Per Serving
Further nutritional information may be displayed on back of pack.
Product Warnings
May be present: tree nuts and sulphites.