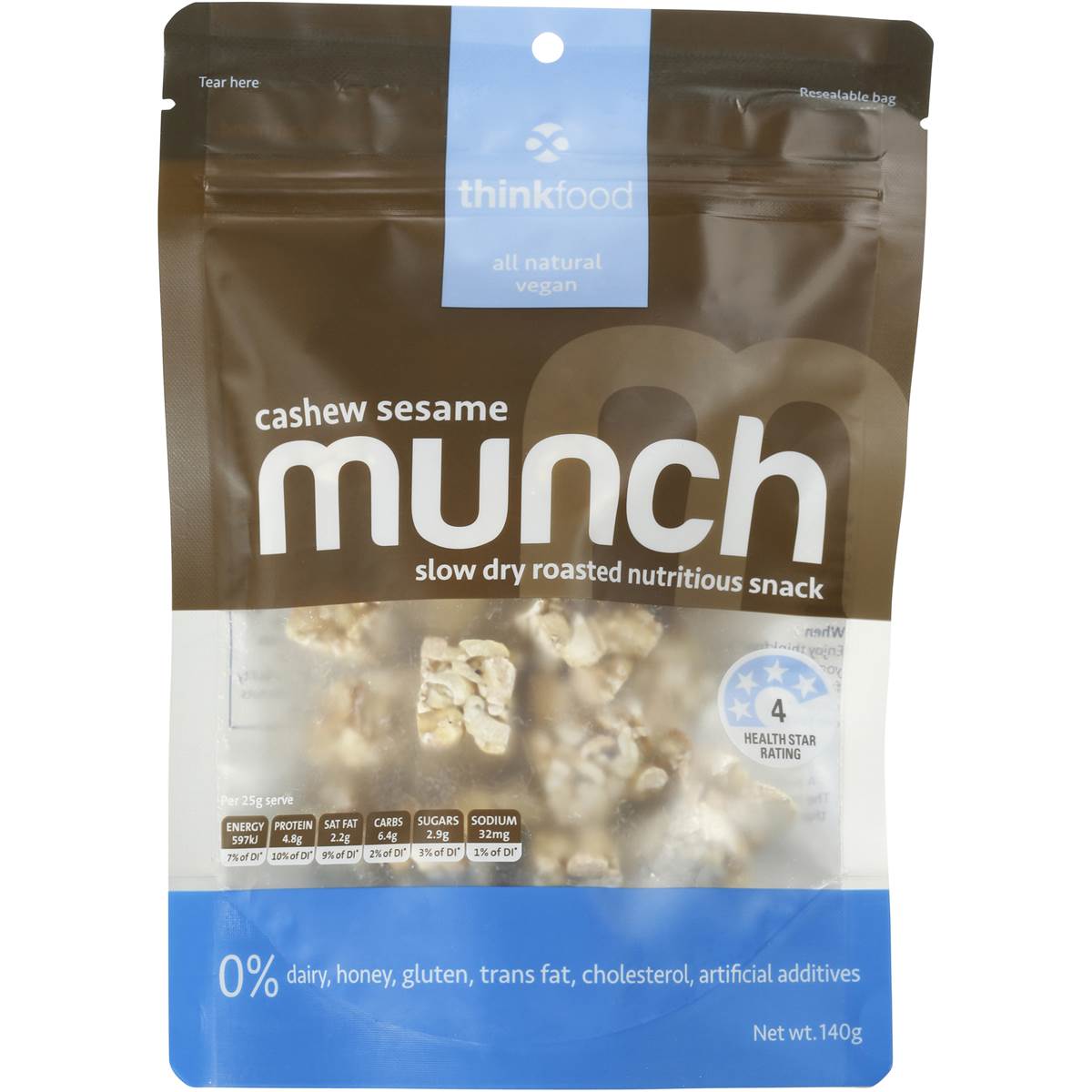 Image gallery
Each link opens a larger version of the image
Thinkfood Munch Cashew Sesame 140g
Product Details
Cashew Sesame Munch is a perfectly slow dry-roasted cashew cluster with that deliciously-creamy cashew nut texture combined with a sprinkle of toasted sesame seeds.

Cashew nuts provide many nutrients; phosphorous, magnesium, potassium and tryptophan which all aid in relaxation. There's also the good fats; polyunsaturated and monounsaturated fats, with the latter helping to reduce bad cholesterol (LDL) and increase good cholesterol (HDL).

Enjoy Cashew Sesame Munch whenever you feel like a sense of indulgence without the guilt. The delicate balance of sweetness and salt serves to enhance the magnificent flavours of the two signature ingredients. With natural protein, dietary fibre, mineral, complex carbohydrates and essential fats: with one taste, your body will thank you for a good decision!



Ingredients
Cashews (85%), Rice Malt, Sesame Seeds (5%), Unrefined Cane Sugar, Sea Salt.
Allergen may be present
Peanuts, Sesame Seeds, Tree Nuts