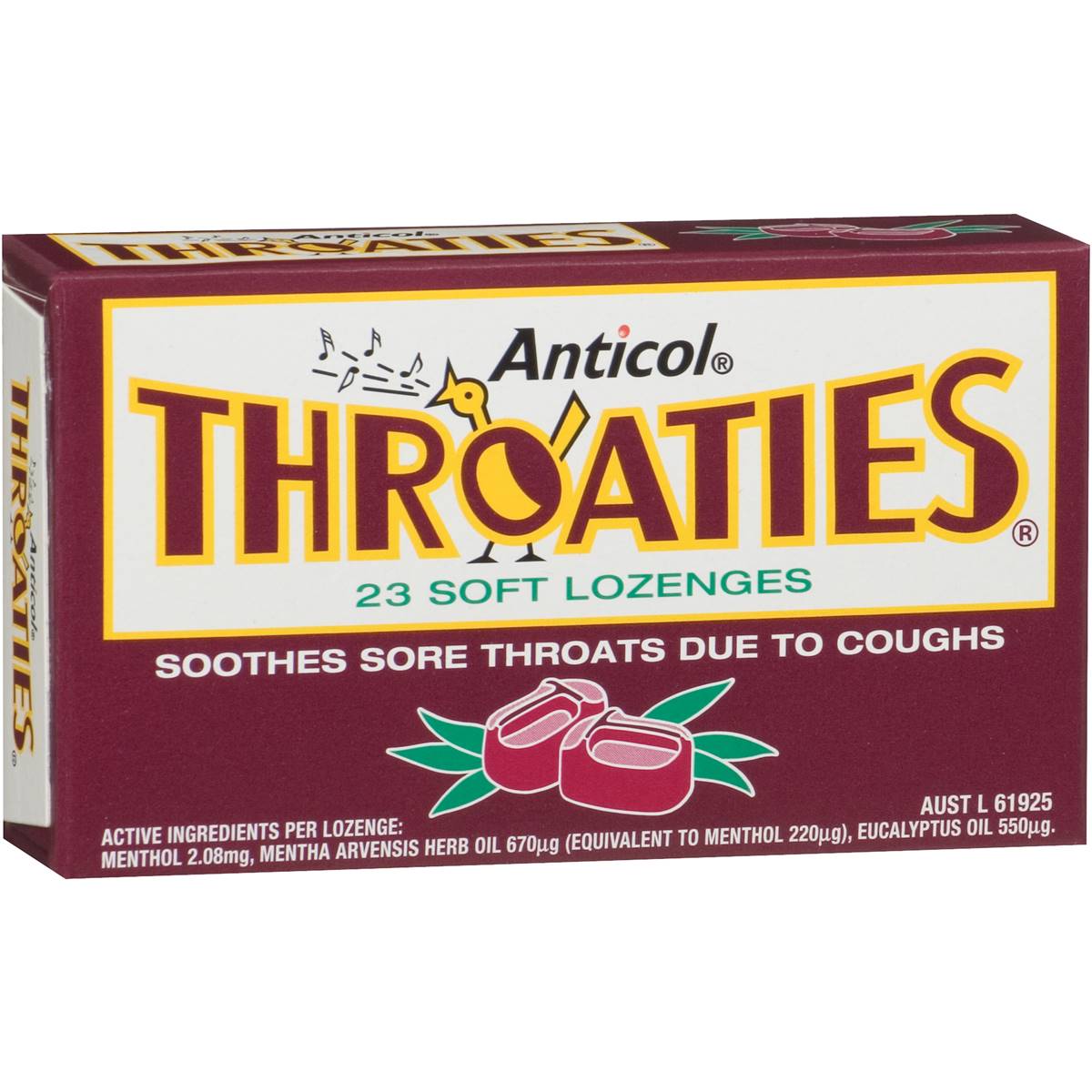 Image gallery
Each link opens a larger version of the image
Allen's Anticol Throaties Throat Lozenge Soft 23 pack
Product Details
ANTICOL THROATIES are soft chewy lozenges containing menthol, Eucalyptus Oil and Mentha Arvensis Herb Oil to relieve sore throats due to coughs.
Ingredients
Active Ingredients Per Lozenge: Menthol 2.08mg, Mentha Arvensis Herb Oil 670µg (Equivalent To Menthol 220µg), Eucalyptus Oil 550µg. Each Soft Lozenge Also Contains: Sodium Benzoate, Glucose (From Wheat Or Maize), Sucrose. This Carton of 23 Soft Lozenges Contains 101mg of Sodium. Made On Equipment That Processes Products Containing Milk Powder. for the Temporary Relief of Sore Throats Due To Coughs.Soothes Sore Throats Due To Coughs. If Symptoms Persist, Consult A Healthcare Practitioner. Always Read the Label, Use Only As Directred.
Directions
Slowly dissolve a lozenge in the mouth as required. do not exceed a dosage of 3 packs for adults in 24 hours. not suitable for children under 2 years of age. if symptoms persist, consult a healthcare practitioner.
Product Warnings
Made on equipment that processes products containing milk powder.